Hello and welcome!
This blog post is a write up of my thoughts after making my latest and first game 'Dicky The Elf'
I don't know how insightful this will be as it is my first time doing something like this. I do hope to continue doing these every so often, especially after releasing a project.
Game Plan
The original plan for the game was longer and slightly more ambitious, above is the original puzzle chart which was never actually completed and below what was removed or changed within the game because of the short time frame.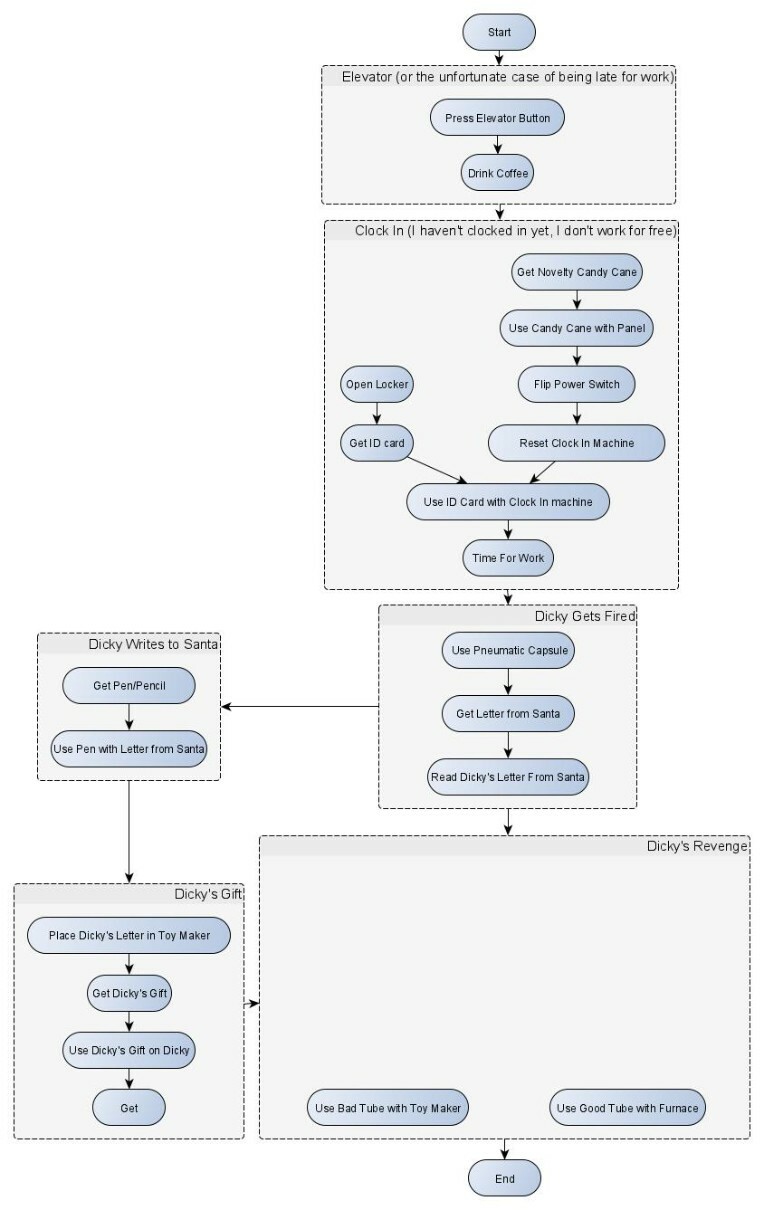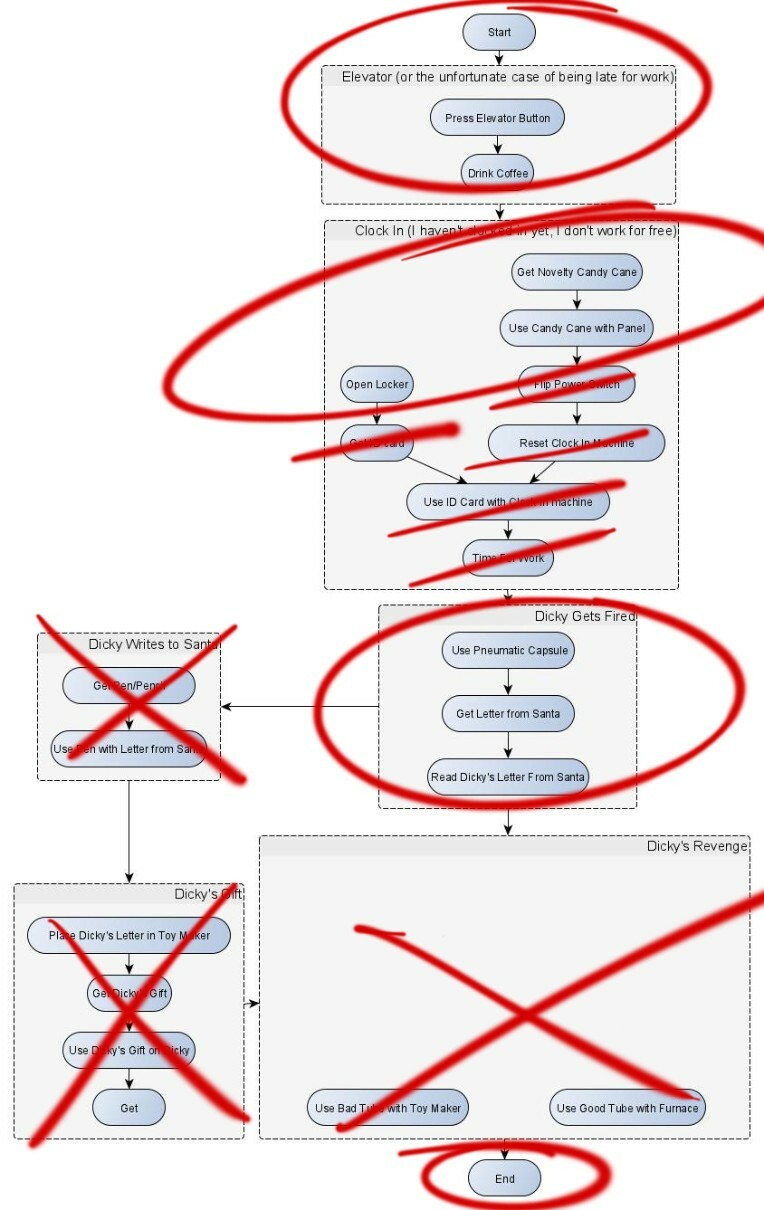 Character Design
After planning the game I designed the "Dicky" character. Here is the original sprite.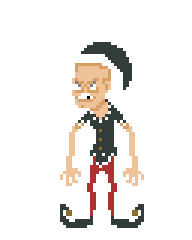 While I feel this sprite is closer to the 'feel' of what I wanted the game to be about. I really disliked his design so I went back to the drawing board and came up with this.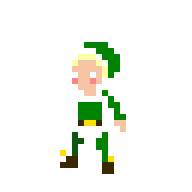 I really liked this design but I don't think it fit tonally with the game plan I had laid out, that did not really matter as it wasn't used entirely in the end and this guy just looked too cute not to use.
Unity
I have been meaning to learn Unity for a while now, and choosing to do so while also learning PowerQuest may have hindered this game but in doing so has allowed me to gain valuable knowledge of both in a short amount of time. I am not one to go about things the easy way so learning something such as making a 'Pong' clone would have probabally turned me off the process as a whole.
Unity is quite fun to use, I am enjoying learning C# and the amount off add-ons to the engine is great as I can just look for something on the store and implement it within my game quickly and easily.
PowerQuest
PowerQuest is a tool I happened upon a year or so ago, I have been looking at different engines and frameworks for point and click games for a good few years now to be used in a passion project for myself in the future. Yes it has taken me years to actually even start and finish a game and I'm certainly glad I didn't start with something that meant a lot to me.
This tool is made by a game developer who goes by @duzzondrums on twitter. He is probabally well most known for the game 'Crawl' but also makes some really fun point and click games, One of which is being developed now titled 'The Drifter' (be sure to check that out)
Logo
My friend @soupcat designed me a logo which I then pixelated and turned into a gameboy esque rendition with a pixel font to fit the theme of the rest of the game. I think his rendition of me was pretty cool and it all came together nicely in the end.
You can check out his drawing process here.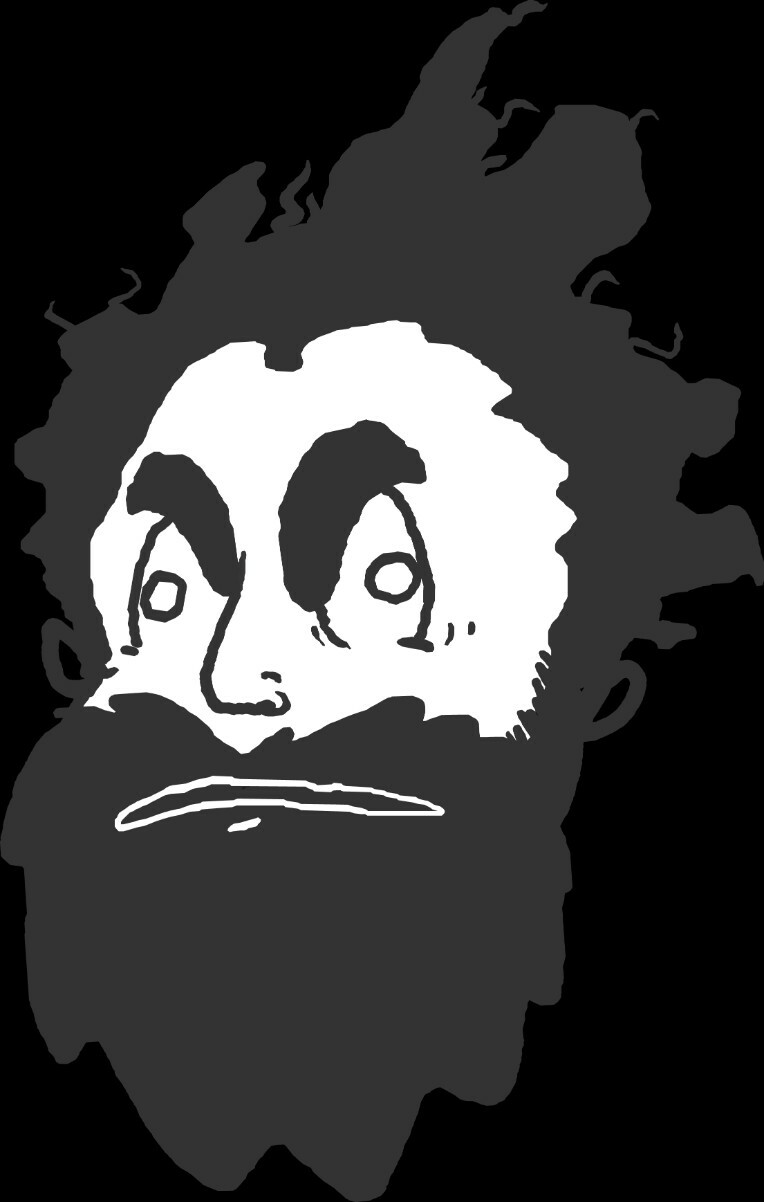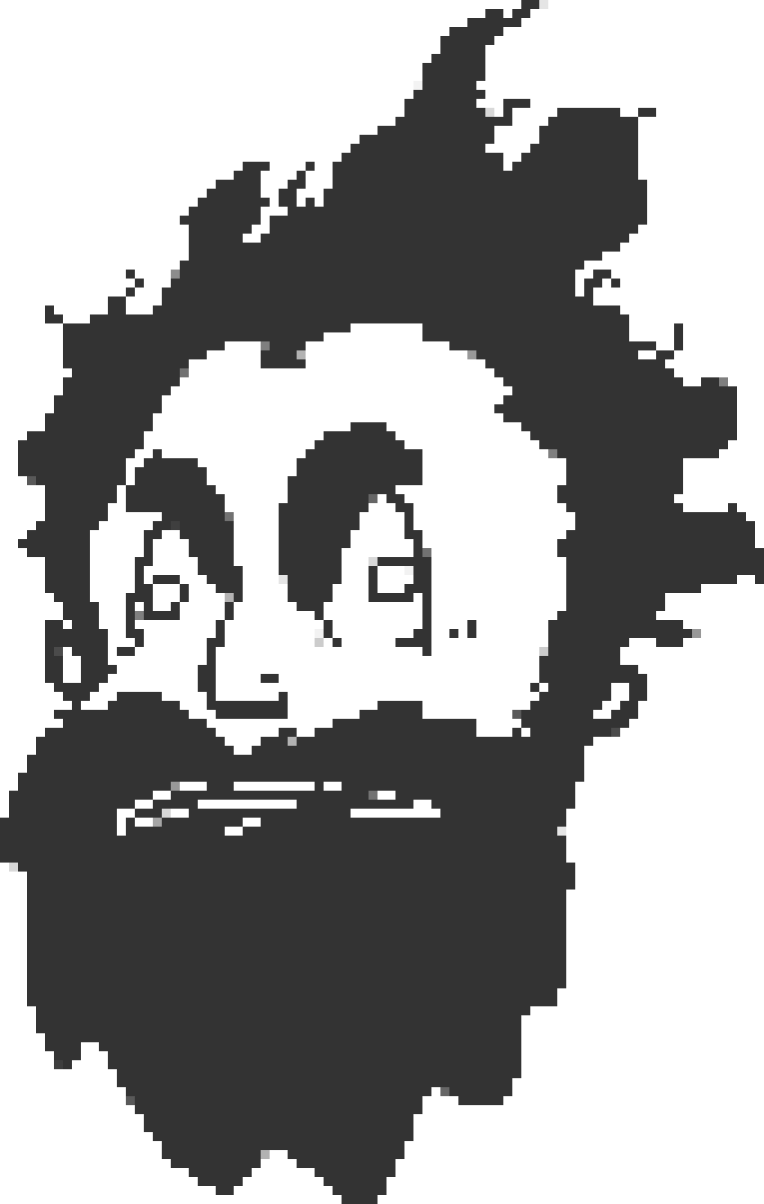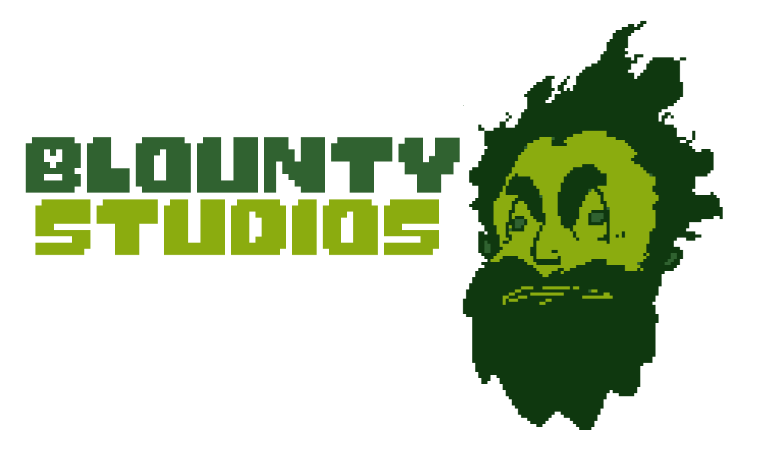 Final Thoughts
Whew, game dev is hard but also really fun. It really hits all the spots of creation that I love to do and lets me stretch both the artistic and logical parts of my brain. I'm sure you will be seeing another point and click from me eventually as they are my personal favourite types of game but in the mean time be sure to check in to see what else I release.